Three Day Gathering

31 May – 2 June 2024
22 – 24 November 2024
(starts Friday morning 10am)

In the practice of cross-cultural shamanic healing, it is well known that the power of the healing for an individual or for a piece of land is multiplied exponentially by the number of compassionate family, friends, and community members present. This occurs because the community present agrees to put their personality and conditioning aside, allowing unhindered spiritual energy to work its magic. When two or more spiritual energies come together, the union generates a third energy that, if correctly focused, is sometimes referred to as the 'magical child' – the energy of change, transformation, and healing.
In this three-day training course, we will primarily focus on the 'Circle of Synergy', also known as the 'Alchemist Healing Circle'. Within this healing circle, conducted by the 'Alchemist', several spirits are called forward to perform a healing on individuals through the medium of their human companions. The potential of this practice is endless due to the synergy of the divine presence and healing qualities of each spirit present in the circle.
This advanced training course is designed for those who have partaken in the Shamanic Practitioner Training or an equivalent course that covers the main healing methods including Extraction Medicine, Soul Retrieval, and Power Animal Retrieval work.
Those who are familiar with the Alchemist Healing Circle will have the opportunity to step into the place of the Alchemist. Contact Twobirds if you want to take this role.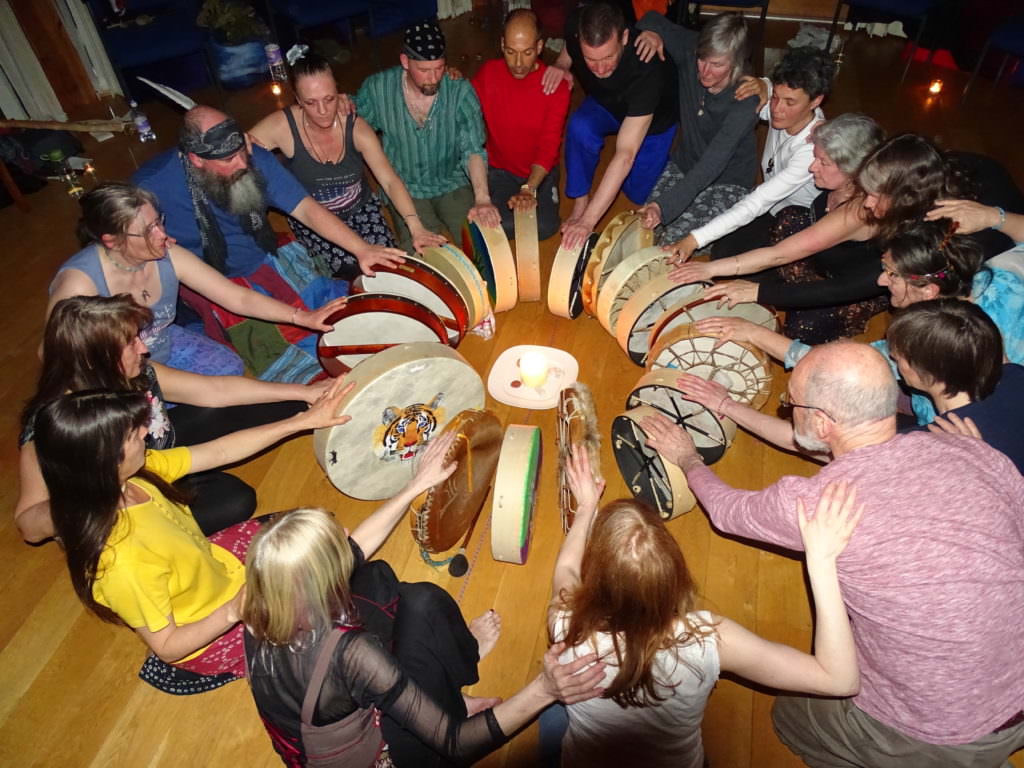 Pricing & Information
Maximum number of participants: 18
2024
31 May-2 june
Venue: East Whins, Findhorn Ecovillage, Findhorn
Cost: £135 (non-residential)
22-24 NOvember
Venue: The Haven, Stonehaven, Aberdeenshire
Cost: £135 (non-residential)

We are offering this course at low cost to enhance and nurture the growing shamanic community.