23-28 April 2024
(starts Tuesday evening 6pm)
This six-day training course is designed for those wishing to conduct their own Sweatlodge Ceremonies. It will include comprehensive guidance on the safe use and authentic content for a successful Lodge. Participants will have the opportunity to experience all the principal roles both in preparation and in conducting Sweatlodge Ceremonies.
This will include:
Taking the role as lodge pourer, fire keeper, stone carrier, door person and of course participant.
The building of a Sweatlodge structure and preparation of the Lodge site.
Knowledge about the history and cosmology of the Sweatlodge.
Insights on sacred herbs, incenses, drums, rattles, and other items that are used within the ceremonies.
Teachings on both the spiritual and practical aspects of conducting a Sweatlodge Ceremony.
Teachings on the Medicine Wheel, the Web of Life, Shamanic Principles, and the Power of Prayer.
We will be undertaking three Sweatlodge Ceremonies.
Twobirds has over twenty-five years of experience in running Sweatlodges and wishes to pass on her knowledge by providing a sound foundation for others to facilitate this beautiful ceremony.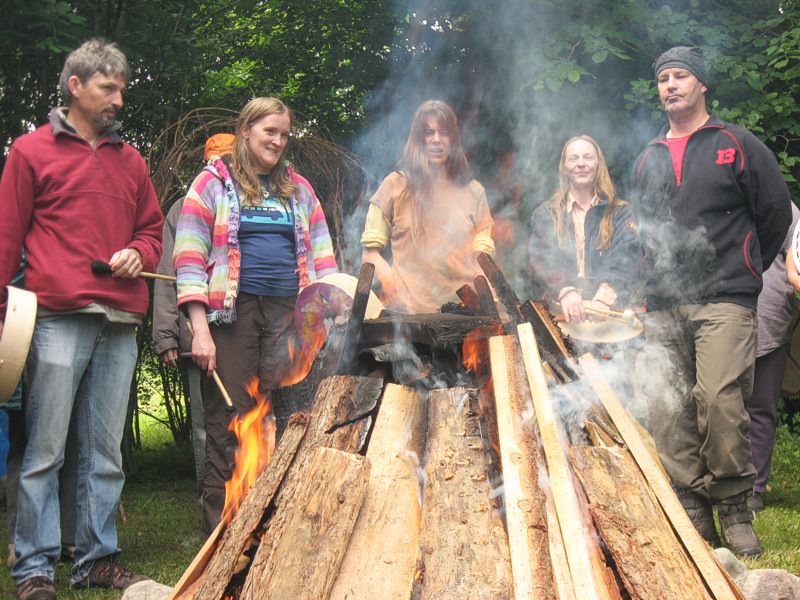 Pricing & Information
Maximum number of participants: 16
Venue: Anam Cara, Inverness
Total Cost: £735 (fully residential)
Trainer Fee: £385
Accommodation and Food: £350
Course pre-requisite: It is necessary that every participant has taken part in at least one sweatlodge prior to the training.
If you want to join a Sweatlodge Ceremony, you can find contact details on our list of individuals who offer them on a regular basis.